20 September 2021 | News
In order to be able to offer you the right lighting solution, we continuously innovate in the field of lighting technology. We proudly present our new lighting solutions with a familiar name: LED2WELL. The LED2WELL lighting solution has two variants: LED2WELL-Core and LED2WELL-Pro. The latter is now being introduced.
The Core variant of the LED2WELL solution is the standard and is already used in all our street and area lighting fixtures. The LED2WELL Core features the latest LED technology and provides an energy-efficient lighting solution. In addition to the Core, we are now presenting the Pro version, which is currently being used in a select number of luminaires. The Pro variant will be the first to become available in the PRUNUS luminaire family. This will be followed by CEDER and BRISA, among others. Compared with LED2WELL Core, Pro provides greater lighting comfort, higher energy savings and a lower LCI.
The highest level of lighting comfort
The LED2WELL-Pro lighting solution is characterised by the use of twice as many LEDs per LED module, combined with lenses developed by Lightronics, among other things. Due to the double number of LEDs, the current is distributed over more LEDs, resulting in a more pleasant light spread. Moreover, thanks to our own lens development in the LED2WELL-Pro solution for certain lighting profiles, larger mast distances and better uniformity can be achieved. The result: a more pleasant light scene with fewer luminaires.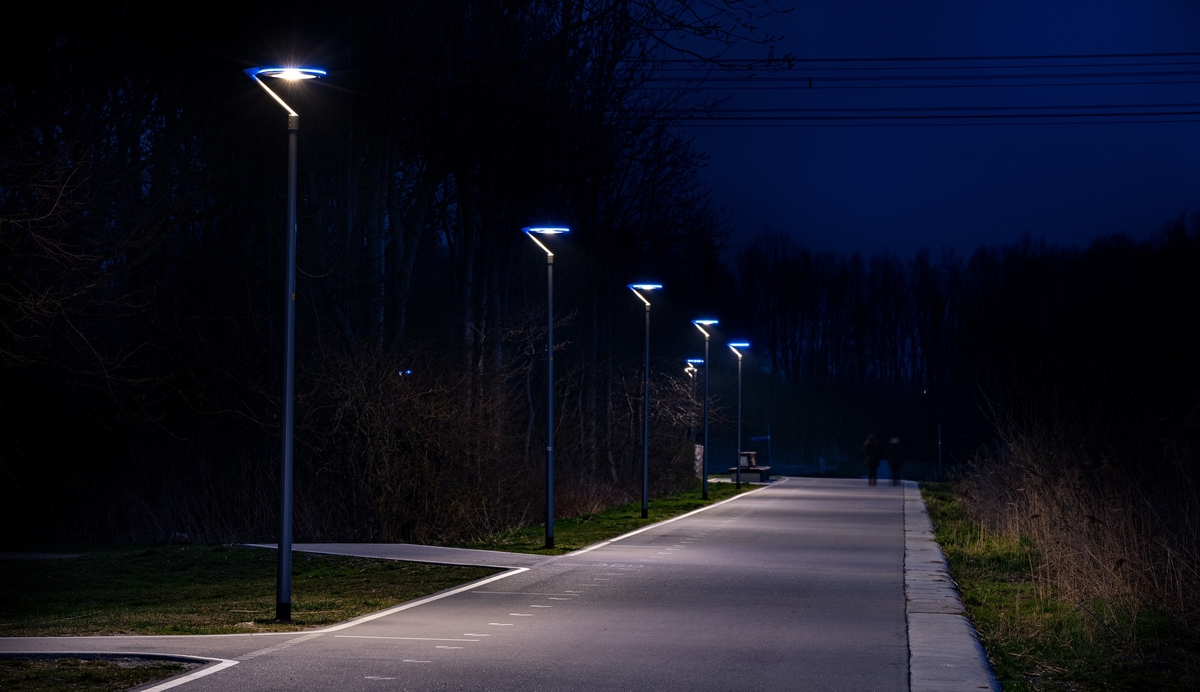 The best return on investment
In the LED2WELL-Pro variant, less energy is required to achieve the same number of lumens. The energy saving on the system power of the LED2WELL-Pro is between 6 - 15% compared to the LED2WELL-Core, depending on the chosen lumen power.
Lower ECI number
The ECI number expresses the environmental impact of a luminaire, measured over its entire service life. This figure takes into account all processes with an impact on our planet, from the extraction of raw materials, the production of the various components, transport, use through to the so-called disposal scenario. The Pro variant not only has a lower power consumption but also saves weight in the LED board. This results in a lower ECI and thus a lower environmental impact.
The best light in every situation
With LED2WELL's various solutions, the best lighting solution can be chosen for every situation. We would be pleased to look with you on location and advise you with a custom-made light calculation.
Would you like more information about LED2WELL's various lighting solutions? Ask your account manager or mail to info@lightronics.nl. If you want to stay informed about the further developments of LED2WELL, please subscribe to our newsletter.